The other night around sunset we went to Edmond's Marina Beach. It is our favorite beach. The city of Edmonds has a discovery program that offers in-class as well as beach classes. Each summer they offer a wonderful evening with scuba divers bringing critters out of the Sound and on the beach.
This years event occurred on a warm summer evening. The sunset was amazing and a slight breeze was coming off the Sound. In the far distance we watched a storm rise over the Olympic Mountains and rain on the peninsula. A perfect summer evening. And don't you know I forgot my camera! So I have had to pull photo's from other times.
It was so cool to see the beach crawling with kids, flashlights and head lanterns. Stretched out across the beach were six plastic baby pools. Children and adults were oooing and ahhhing the contents. Squeals of excitement were made by those of all ages. Occasionally a diver would walk up on the beach with a net bag dumping the contents into the pool.
Other tanks where rainbows of colors. Until I moved to Seattle I had no idea that Star fish could come in so many beautiful colors. I think by far the purple ones are my favorite. Not only does the color vary as the does the texture. Joseph does not like the feel of star fish or most sea creatures in general. It is so funny when we go to the grocery store. When we pass the fish market he always says, "ewwwww fish" but with a smile on his face! Take him to the aquarium and he could spend the day, put a palate of salmon in front of him to eat and he is a happy camper. :0)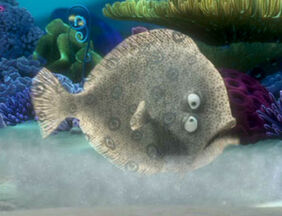 Many of the pools contained several species of sculpin, flounder, and gunnel. The gunnel look like eels. Joseph thought the flounder felt slimy and giggled every time one would swim around. Once the flounder had hidden in the sand he would say "where did he go? where did he go?" From the movie Find Nemo. It was way to funny!
Another cool thing that was available during the Beach Adventure was a live Puget Sound-cam. The divers took camera's underwater with them. Joseph thought he was at the movies! He watched it for almost 2 hours. He even asked for pop corn! :0)
I cannot wait till the next beach walk. Wait, yes I can. It is December. I do not want to wish life to go that fast. It goes fast enough as it is!